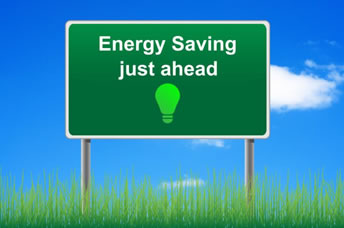 HPT Acquires AHRI Certification for Energy Recovery Products!!!
HPT is proud to announce that our HRM air-to-air energy recovery product line is now AHRI certified in accordance with the standard AHRI 1060 air-to-air energy recovery.  The specific models certified are:
HRM-H™: The side by side horizontal air flow
HRM-Z™: The summer or winter optimized
HRM-O™: The over/under airflow
This makes HPT the only US based heat pipe manufacturer, and the second in North America, with AHRI certification.
HPT is currently working on our SelectPlus software and printed literature to include AHRI logos on all models that are AHRI certified. Certified products will also carry a sticker with the AHRI logo and the test standard.
For your convenience, our guide specifications have already been modified online at heatpipe.com to include AHRI certification as applicable.
What does AHRI certification mean to you: 
Third party tested and verified
Allow for performance comparisons between manufacturers
Designers, manufacturers and owners are assured of product performance
Help meet local and national codes
Products are continuously tested to ensure compliance
For more information on this, please click the link below. 
---
Major Hospital in Colombia to See 40% Less Energy Consumption with Addition of Wrap- Around Heat Pipes.
Heat Pipe Technology recently secured an order for thirteen factory installed controllable Wrap-Around heat pipes for a major hospital located in Colombia. This hospital is part of a multi-phase project with an estimated cost of $113 million, and is expected to offer state-of-the-art procedures and be one of the most technologically advanced hospitals in Colombia. It will also increase the availability of healthcare services in Colombia's region.
The heat pipes will be installed into thirteen large custom AHU's totaling 175,000 CFM's. Each AHU will utilize one 6-row controllable Wrap-Around heat pipe to pre-cool and re-heat air that is entering and leaving the chilled water coils, respectively. The initial design called for 100% outside air units with entering design conditions at 91.2°F db / 81.6°F wb and leaving cooling coil air temperatures at 54°F db / 53.9°F wb. The leaving cooling coil air would then be supplied to VAV boxes that used hot water re-heat to lower the %RH of the cooled air. By using HPT's Wrap-Around heat pipes, neutral air was achieved and sent directly to indoor air handlers that supplied the entire hospital. The need for hot water re-heat will be avoided and close to 1000 tons of cooling capacity will be reduced. The initial estimated energy costs are expected to be 40% less than the energy required by a system that is installed without Wrap-Around heat pipes.
September 2017 - In This Issue:
HPT Acquires AHRI Certification for Energy Recovery Products!!!
---
HPT Saves Hospital in Colombia 40% in Energy Costs with Wrap-Around Heat Pipes
---
Providing Energy Saving Solutions to The World Market
Our knowledgeable, worldwide rep network will work with you to implement our technology for both dehumidification and energy recovery applications
Find a representative in your area.
This newsletter is a service of HPT, Inc. It is meant to familiarize users with heat pipe technology, and how to select heat pipe systems using SelectPlus™ design software.
Click here to read more about the DHP™ Series
Click here to read more about the HRM™ Series and our *NEW* HRM-Z™ model
NEW!!!

 


Follow us on